Consortium Institutions



The university Claude Bernard Lyon 1 is a university that provides teaching for 45,000 students a year in the fields of science, technology, health and sport. The university proposes a wide offer of formations (more than 200) preparing to the professional life and produces no less than 9250 graduates per year. The University has 65 state-funded research units working in three fields; health, the environment and material technologies. Lyon 1 is a multidisciplinary university specializing in both fundamental and applied research and as such it can boast more than 4300 internationally published articles and 40 patents per year.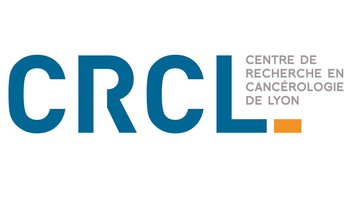 The Cancer Research Center of Lyon (CRCL, UMR 1052 CNRS 5286 – Centre Léon Bérard) is a research structure affiliated with the University Claude Bernard Lyon 1, the national health and research bodies (Inserm and CNRS), the Léon Bérard Comprehensive Cancer Centre (CLB) and with the Lyon University Hospitals (HCL) as clinical partners. The CRCL was officially created in January 2011 and its 5-year contract was recently renewed for the 2016-2020 period. It comprises 23 teams, totaling over 470 members, including 145 researchers and lecturers. The CRCL aims at increasing the international visibility and attractiveness of our research cluster, to facilitate the transfer of knowledge from fundamental cancer research to clinical applications in oncology, and to develop teaching and training in oncology.

Founded in 1964, Inserm is a public scientific and technological institute which operates under the joint authority of the French Ministries of Health and Research. The institute is dedicated to biomedical research and human health, and is involved in the entire range of activities from the laboratory to the patient's bedside. It also partners with the most prestigious research institutions in the world that are committed to scientific challenges and progress in these fields.
Inserm brings together 15,000 researchers, engineers, technicians, and administrative staff around one common goal: to improve the health of all by advancing knowledge of life and disease, innovation in treatment, and public health research.
Inserm is the leading European academic biomedical research institution, and with nearly 12,000 publications a year; is second in the world only to the National Institutes of Health (NIH). According to the 2016 ranking by Thomson-Reuters, Inserm is also the world's 9th most innovative public research organization.

Hospices Civils de Lyon is France's second university hospital centre (CHU). HCL includes a staff of 23,000 of which 5000 are physicians and over 11,000 are nursing staff. It federates 14 facilities, including three predominantly general facilities providing emergency, medical and surgical services in a wide range of disciplines, seven specialist facilities and four geriatric facilities. In its capacity as a public hospital and university hospital centre, Hospices Civils de Lyon has several fundamental roles and its staff embodies the values of public hospital service.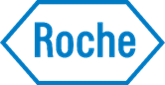 About Roche
Roche is a global pioneer in pharmaceuticals and diagnostics focused on advancing science to improve people's lives. The combined strengths of pharmaceuticals and diagnostics under one roof have made Roche the leader in personalised healthcare - a strategy that aims to fit the right treatment to each patient in the best way possible.

Roche is the world's largest biotech company, with truly differentiated medicines in oncology, immunology, infectious diseases, ophthalmology and diseases of the central nervous system. Roche is also the world leader in in vitro diagnostics and tissue-based cancer diagnostics, and a frontrunner in diabetes management.
Founded in 1896, Roche continues to search for better ways to prevent, diagnose and treat diseases and make a sustainable contribution to society. The company also aims to improve patient access to medical innovations by working with all relevant stakeholders. Thirty medicines developed by Roche are included in the World Health Organization Model Lists of Essential Medicines, among them life-saving antibiotics, antimalarials and cancer medicines. Moreover, for the tenth consecutive year, Roche has been recognised as the most sustainable company in the Pharmaceuticals Industry by the Dow Jones Sustainability Indices (DJSI).

The Roche Group, headquartered in Basel, Switzerland, is active in over 100 countries and in 2017 employed about 94,000 people worldwide. Genentech, in the United States, is a wholly owned member of the Roche Group. Roche is the majority shareholder in Chugai Pharmaceutical, Japan.
For more information, please visit www.roche.com (http://www.roche.com).
About HBV at Roche
Taming a killer
Hepatitis B (HBV) is a killer. A viral infection that attacks the liver, it is responsible for more than 800,000 deaths* every year. Vaccinations and hepatitis diagnostic tests play a pivotal role in the prevention and early detection of the infection to reduce the spread of disease. HBV diagnostics enable physicians and patients to better manage disease. In conjunction, we are working on a cure for chronic hepatitis, with promising results on three compounds in early clinical development.
Aiming for a cure
Spread by contact with infected blood and other body fluids, hepatitis B (HBV) can be associated with irreversible liver damage, chronic active hepatitis, and the development of cirrhosis and hepatocellular carcinoma.
Great strides have been made in reducing childhood HBV infection through vaccination, but for those already infected early detection is important. HBV diagnostic tests help diagnose and monitor the disease to tell clinicians if treatment is required and if regimens are working.
Although current medications effectively suppress HBV replication, they rarely cure chronic hepatitis B infection, do not eliminate the risk of liver cancer and result in the need for life-long treatment in the majority of patients. Additionally, the cost of long-term treatment puts it beyond the reach of many who need it.
Roche's strategy to achieve a cure with finite, short-term treatment involves combining two very different approaches to eliminating the virus. The first targets the HBV life cycle (direct antivirals), while the second boosts the immune system's ability to clear HBV (immune enhancers).
Three potential combination partners - novel agents all discovered by Roche - are in Phase 1 clinical development.
Progress towards a cure
HBV is extremely challenging in terms of cure owing to the persistence of its mini-chromosome in human liver cells, its integration into the genome and its suppression of the host immune system.
For all these reasons the search for a cure needs a multi-pronged approach, and achieving it will probably require a combination of novel direct antivirals and immune enhancers, an approach supported by pre-clinical results.
Roche's combinations of diagnostics and novel compounds will now be tested in chronic hepatitis B patients in trials in China and elsewhere. China is home to almost a third of all those infected with HBV in the world. China's participation in testing and developing these drugs has the potential to save millions of lives.
An invisible killer
HBV is the most pathogenic of all hepatitis types, because it is frequently and strongly associated with irreversible liver damage, chronic active hepatitis, and the development of cirrhosis and hepatocellular carcinoma.
Globally only around 9% of those infected have received a diagnosis and are aware of their disease. Frequently they are diagnosed only when they have already suffered serious liver damage and are extremely unwell.
In highly endemic areas, the most common route of HBV infection is from mother to child at birth, or through exposure to infected blood or body fluid. Children infected below the age of five are at high risk of developing chronic infection that will persist into adulthood. Around 20-30% of adults with chronic infection will develop one or both of cirrhosis and liver cancer.
Around 3.5% of the world's population is infected with HBV, with numbers highest in east Asia and sub-Saharan Africa.
In China, particularly, the disease burden is huge. Of the 257* million infected worldwide, almost a third live in China, and a recent article in The Lancet claimed that 10 million of them will die by 2030.
* http://www.who.int/news-room/fact-sheets/detail/hepatitis-b
Link to Roche homepage on Infectious Diseases: