Cohort
The main objective of the "CirB-RNA" project is the creation of a biological collection associated with clinical and biological data.
This study focuses on patients with acute or chronic hepatitis B, regardless of the stage of disease progression. The idea is to constitute a representative cohort of all clinico-biological stages of the disease and types of hepatitis B virus (genotypes). The new diagnostic test developed for hepatitis B cure developed by Roche Diagnostics will be evaluated on the cohort samples. It is therefore essential that the cohort be as wide and as diverse as possible so that the test is evaluated in as many clinical situations as possible.
The test prototype performance tests will be carried out partly in Lyon (CRCL - Inserm U1052) and the validation will be carried out by Diagnostics in Pleasanton in the United States.
At this stage, 5 sites are involved in the project: Hepatology department of Croix-Rousse Hospital in Lyon, Infectious Diseases department of Croix-Rousse Hospital and 3 Italian centers (Parma, Palermo and Milan).
Inclusions started on 25/02/2019 in Lyon. The goal is to include approximately 2,000 patients by the end of the RHU program in December 2023. All the teams (doctors, nurses, secretaries, CRA, data manager, technicians) are mobilized to pursue this goal.
We currently have approximately 44,500 aliquots (plasma and serum) in our biobank.
CirB-RNA Cohort: inclusions and follow-up visits (04th october 2022)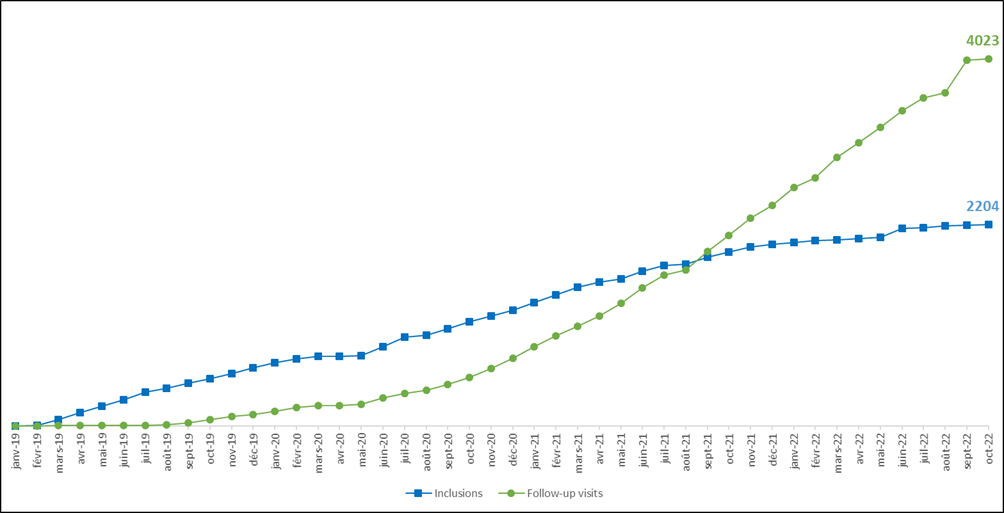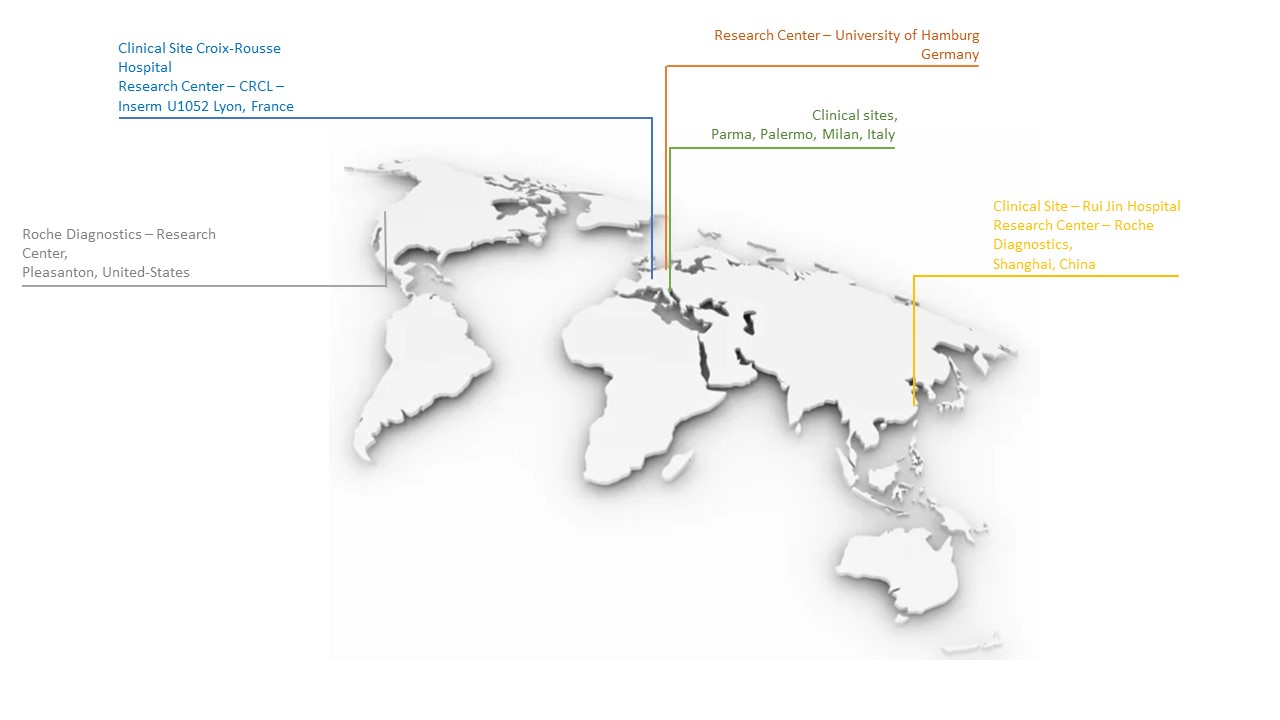 Clinical sites involved in the CirB-RNA cohort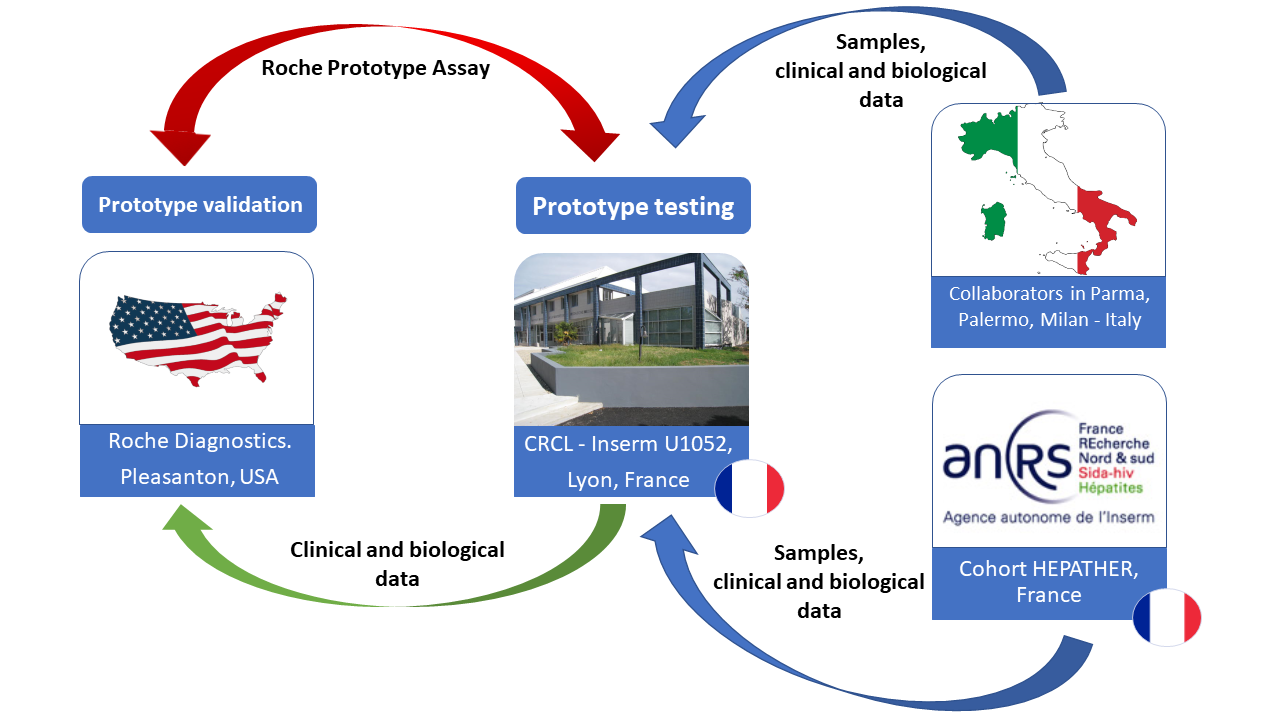 Architecture of the Clinical Cohort